All Day Birdwatchers Experience to Blumine and Motuara Islands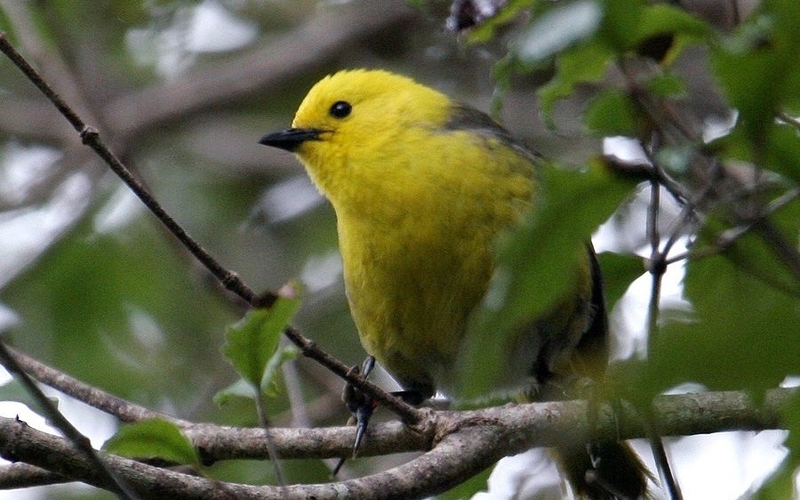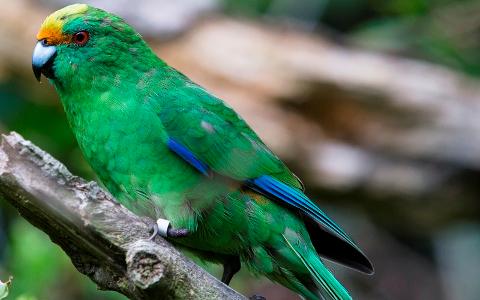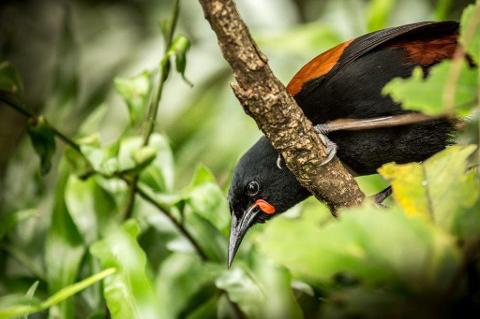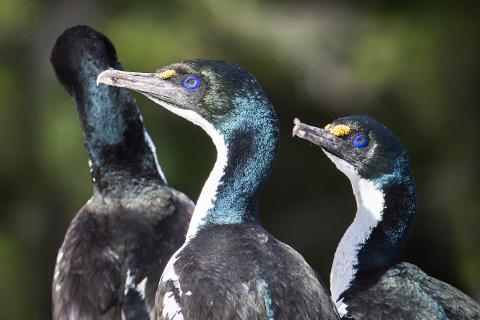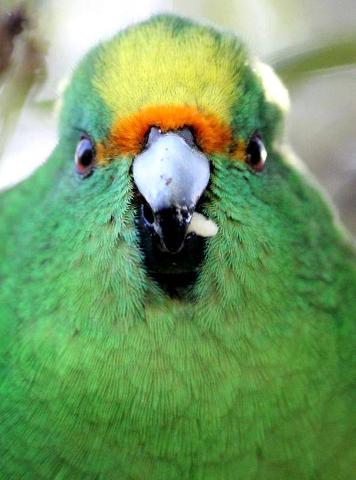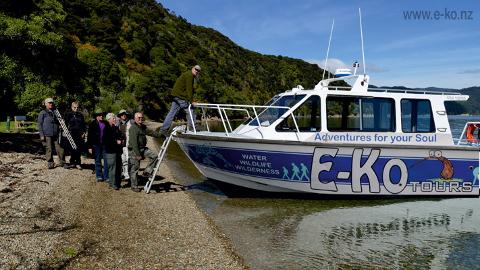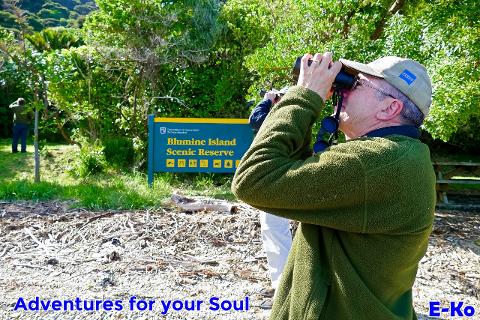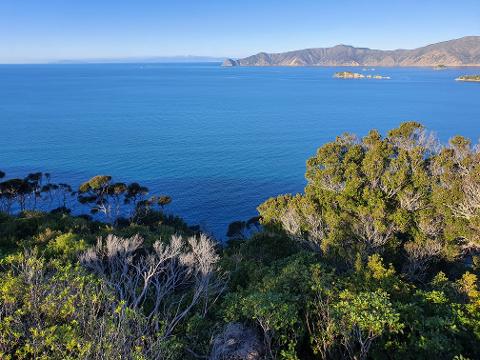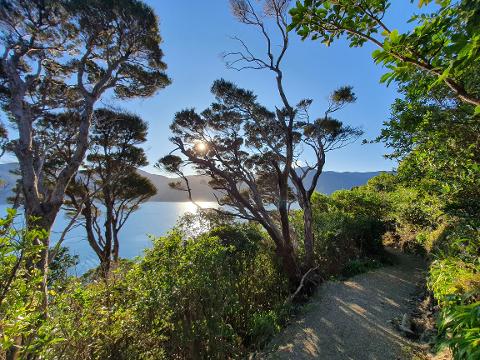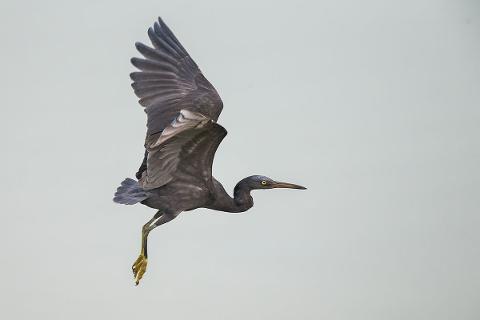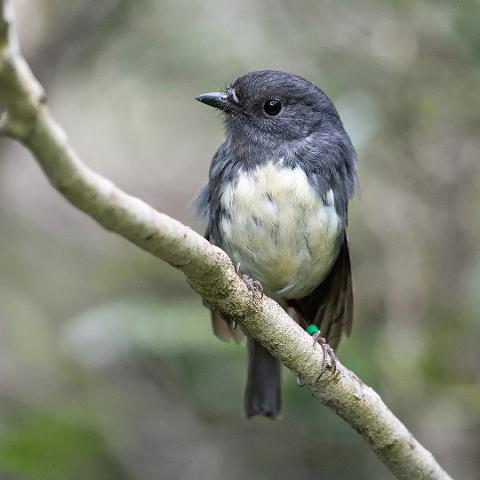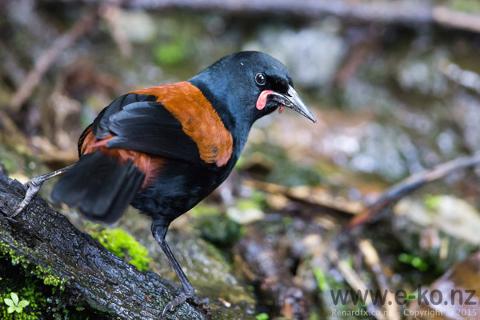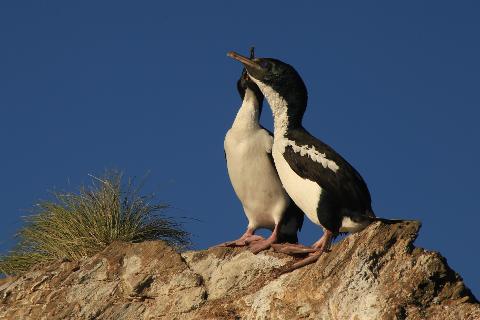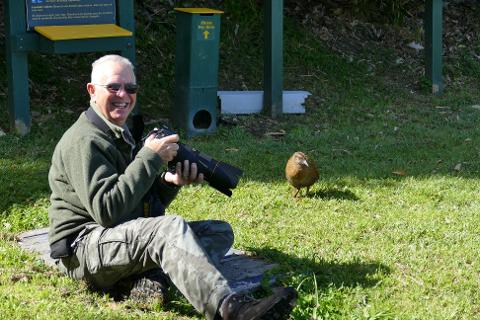 Duration: 9 Hours (approx.)
Location: Picton, Marlborough
Product code: BLUMOT
The ultimate day out for bird enthusiasts keen on seeking rare and endangered bird species.
Embark on a wildlife and dolphin cruise like no other. Travel through Marlborough's Queen Charlotte Sound to two unique Wildlife Sanctuary Islands, encountering a huge variety of rare, wonderful and interesting species along the way.
Our passionate expert guides will be with you on the boat and on Motuara Island - our team are passionate about the local environment and love to share its unique aspects with our small groups.
We will drop you off on Blumine Island at approximately 9am, (this part of the tour is unguided). For bird enthusiasts keen on seeking the rare and endangered Orange-fronted Kakariki, you have a 90% success rate of finding this elusive bird, bird watchers from all over the world come here to photograph and view these amazing creatures. Before we drop you off we will tell you our secret method for success. As you have five and half hours on Blumine you will also have time to look for South Island Saddleback, Bellbirds, Kereru, Tomtits, Tui, Weka, and the very rare Mohua.
Note there is no jetty or pier onto the island, so you may end up with wet feet jumping on and off the vessel!
Please note this option is subject to availability and weather conditions.

We will pick you up at approximately 2.30pm and take you up to Motuara Island, a predator-free, premier wildlife sanctuary which is home to some rare species such as the yellow-crowned parakeet and Saddleback.

Our comfortable vessels and expert team take you on a conservation-focused, wildlife adventure for your soul.

Expert commentary and fantastic viewing areas allow you to enjoy playful Hector's, Bottlenose, or Dusky Dolphins (90% encounter rate!).

Explore the island on your own or go with our knowledgeable guide who will point out and describe the resident blue penguins, rare saddleback, melodic bellbirds, cheeky robins, native pigeons and yellow-crowned parakeets (kakariki).

If it's a clear day, you may also be able to spot the North Island in the distance. Motuara Island was significant for Maori. At the southern tip of Motuara Island is smaller Hippa Island which was the site of a pre-European Maori. The adjacent Ship Cove was where Maori first met pakeha on a sustained basis - our guides will show you exactly where. Motuara Island was the location where, in 1770, Captain Cook proclaimed British sovereignty over the South Island.
After returning to the boat, sit back and relax with a hot drink and cookies, enjoy a free sample of Yealands award-winning local wine before making our way back to Picton. We will be stopping to check out any extra species we discover.